SIGN UP TO PLAY
Note about age considerations:
The Saturday League spans a wide range of ages, from ages 3 to 18. All of the players in the Saturday League have a buddy with them during the game. Buddies are typically middle school, high school or adult volunteers. Veteran players who are older than 18 are welcome to stay in the Saturday League or move to the Night League.
The minimum age for the Saturday League is three. For players who are 3 or 4, we ask that their parent (or another relative or friend) serve as their buddy. Players who are 5 and older will be assigned a buddy from the buddy pool, unless their parent would prefer to serve as their buddy.
The Night League is intended for older teens and young adults. They do not have a buddy during the game. It is somewhat more competitive than the Saturday League, but not exceedingly so. There is not a minimum age for the Night League, but we recommend that parents with young teens watch a Night League game before they decide on the Saturday League or the Night League.
Registration Tips
When you specify a shirt size, think bigger rather than smaller. Shirts tend to run small.
We have a text messaging system for game cancellations. If you wish to receive text messages, make sure we have your correct phone number when you register.
Questions about Saturday League registration can be directed to ohiomiracleleague@gmail.com.
Questions about Night League registration can be directed to Joe Fox at 614-791-1305 or by emailing foxdublin@aol.com.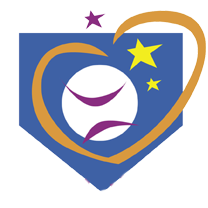 Want to get involved?
Become a volunteer or sponsor today!
Or Donate today!
2022 PLAYER REGISTRATION

Due to overwhelming response, registration for the Saturday league is closed.
We want to do everything we can to give as many athletes as possible the opportunity to play baseball this summer. Here are three alternate options for you to consider:
Players who are 16 years or older can register to play in our Night League. The Night League plays on Tuesday and Thursday nights and will begin play on June 14th. Here is the link to register: Night League Registration 2022
A new Miracle League has been formed in New Albany, and they are actively seeking players for their first season. Their season will be the same as ours (May 7 to July 23) and their registration fee is also the same ($45 per player). They have created a wonderful facility with stadium seats and a video scoreboard, and their co-directors have been involved with our league in Dublin for many years. Here is the link to register for the New Albany league: https://namiracleleague.org/play/
There is a baseball league for athletes with special needs in Grove City. It is called Buddy Ball and there are many similarities to our league in Dublin. Here is the link to register for Buddy Ball: https://www.grovecitybuddyball.com/ . Registration will be open until March 26th.
We are very hopeful that one of these options will work for you this summer.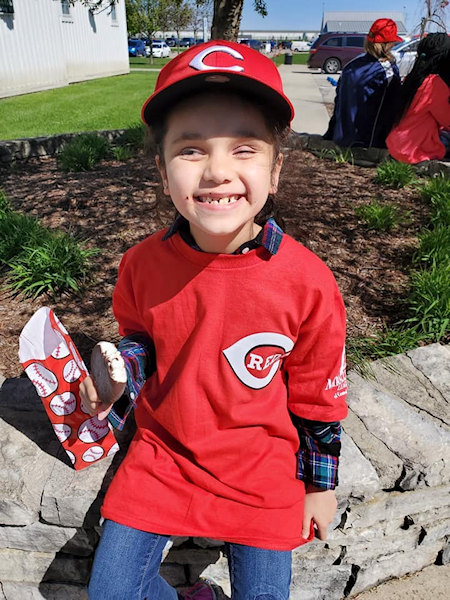 Night League Registration
Registration for the Night League is now OPEN.
Night League Information
The Night League was created in 2005 out of the traditional Miracle League to accommodate teenagers and adults that are more able-bodied and may have some baseball experience. Games are played Tuesday and Thursday evenings under the lights at the Miracle League Field in Dublin.
Typically, players do not utilize buddies in the Night League. Wooden and aluminum bats are used along with soft-core baseballs as opposed to the plastic bats and balls used in the Traditional League games. The players occupy all the positions in the field; coaches and players do the pitching.
Games usually last an hour-and-a-half with everybody batting and playing the field for three (3) innings. Plays can be made on runners at bases and in the field. The games are filled with fun and lots of sportsmanship.
We hope this finds you and your family safe and healthy and that 2022 has gotten off to a good start for you. It is time to register for our 2022 season!
Hopefully, the pandemic will be behind us as we approach the summer. Opening Day is set for Tuesday June 14th. If the pandemic comes into play, we will follow the guidance from the City of Dublin, Franklin County Public Health, the state of Ohio and the CDC as we did last summer and keep everyone posted.
The registration fee for the 2022 season is $55.00 per player. On-line registration is strongly preferred, Remember, that on-line registration is a two-step process: 1) Register and 2) Pay using PayPal.
May 1st  is the deadline for registering and ensuring your player will have a new uniform for the upcoming season. The supply chain issues associated with the pandemic have lengthened delivery times considerably, and we need to order the uniforms and hats in early May to ensure their arrival before the start of the season. If you register after May 1st, your player will not receive a uniform or a hat. We strongly encourage you to register today!  
Some Registration Tips:
When you specify a shirt size, think bigger rather than smaller. Shirt sizes tend to run small.
We have created a text messaging system for game cancellations. If you wish to receive text messages, please give us a phone number to contact you.
We are always looking for additional volunteers, and we have several open slots for the upcoming season. If you are interested in becoming a coach, a buddy leader, an announcer or a field duty coordinator, please indicate so as you register.
Night League Registration
Online registration is strongly preferred. It is a two-step process.
Step 1
Click the following link. The registration form will open in a new window/tab. The form is extensive, so please take care to answer each question carefully. When you are finished, click the blue Submit button.
Step 1 – Online Registration Form
Step 2
Come back to the website and use the PayPal button below to pay.
Online registration is strongly preferred, but if you need a hard copy of the Night League registration form, click here.