ABOUT US
Miracle League of Central Ohio was formed in 2005 with the mission of raising funds to build a unique baseball field for athletes with mental and physical challenges in the Central Ohio area. The City of Dublin kindly donated the land required for this field.
Opening day was on August 28, 2005 at Darree Fields Park on Cosgray Road in Dublin, Ohio.
In addition, the Miracle League teaches volunteers of all ages, who typically serve as buddies for our players, the value of giving back to others and their community.
Where We Play: The Field
We play baseball at the Miracle League Field located in Dublin at Darree Fields. The address is 6259 Cosgray Road, Dublin, OH 43016. Driving directions can be found below.
The field is fully accessible to all athletes who are disabled. The custom-designed venue incorporates a cushioned, synthetic surface with base paths, bases, batters' box, pitcher's mound, and home plate painted on the surface. This design eliminates barriers for children who are visually impaired, wheelchair- or walker-restricted, or who use any type of mobile device.
Driving Directions
Darree Fields Park is located at 6259 Cosgray Road in Dublin, Ohio 43016, only a few minutes from the I-270 outerbelt.
Directions from I-270: Take the OH-161 W / US-33 W exit (Exit 17B) towards Marysville. Take the OH-161 exit to Plain City. At the end of the exit ramp, turn left onto Post Road.
Go through one light and then proceed through two roundabouts. After the second roundabout, go 0.8 miles to Houchard Road. (You will pass Cosgray Road, which can also lead you to the field via a more complicated route).
Turn left onto Houchard Road. Go 0.7 miles to the entrance to Darree Fields. You will see the Miracle League field on your left.
Operations Committee
The Miracle League of Central Ohio is managed by a hands-on, all-volunteer Operations Committee with a passion for serving those with special needs and their community.
• Joe Fox – League Director
• Paula Teeter – Assistant League Director & Registration
• Matt Trubee & Adam Beatrice – Night League Directors
• Lisa McGovern – Treasurer
• Brian Bell – Rosters & Uniforms
• Steve Bayless – Coach
• Megan Temple – Buddies
• Rick Guzak – Facilities
• Emily Temple – Volunteer Recruitment (Ind'l & Group)
• Betty Clark – Publicity & Special Events
• Pam Essex – Sponsorships
• Leah Holland – Social Media
• Laura Cameron – Photography
Special thanks to our original group of volunteers: Terry Lyden, Matt Breuning, Darla Minamyer, Wally Williams, Aaron Levensailor.
Also, a BIG THANK YOU to the City of Dublin.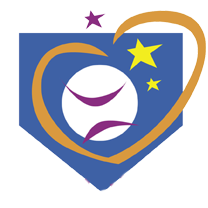 Want to get involved?
Become a volunteer or sponsor today!
Or Donate today!